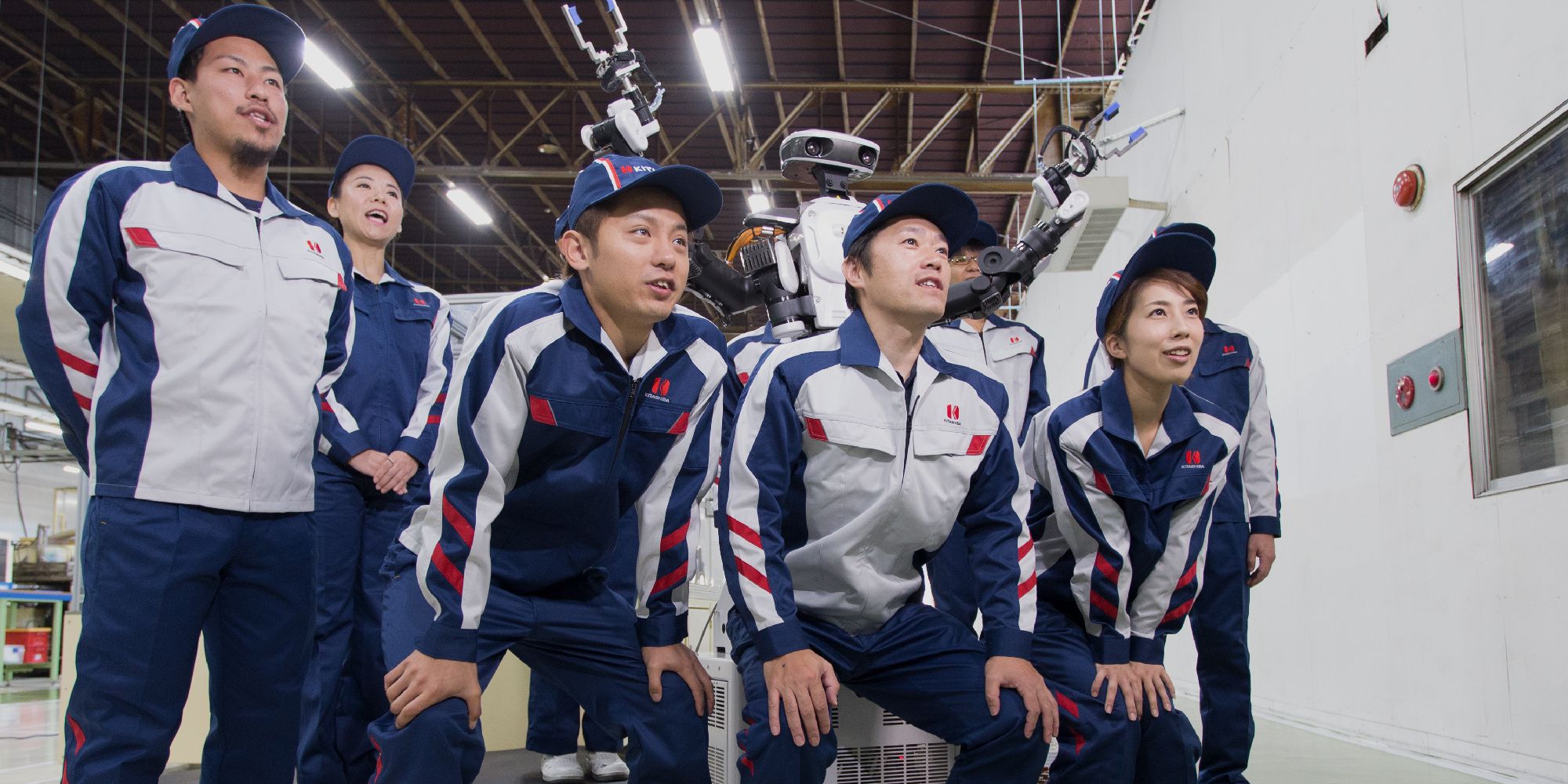 Careers
Personal Qualities Required
Kitashiba offers social infrastructure systems and facilities that support everyday life. As a general heavy machinery manufacturer of Toshiba Group, Kitashiba has been growing both in Japan and abroad. Under the slogan "Kitashiba links energy," Kitashiba is committed to the development of next-generation products and globalization. We are a company where expertise in many different fields can be developed and career challenges abroad pursued. We look forward to working with you!
Well-rounded people

Kitashiba wants people who understand human dignity and are kind to themselves and others, flexible enough to accept different values, and of great sensitivity.

People who have self-discipline and self-control

Kitashiba wants self-disciplined people who can make decisions on their own discretion for both self-realization and organizational success. We want people who can think and act by themselves, achieve results, and take responsibility for results.

People who can think and act from a problem-solving perspective

Kitashiba wants people who can not only fulfill the tasks given to them but also discover and tackle problems by themselves.Kitashiba is looking for people who always look ahead to discover future challenges.

People who eagerly seek results

Kitashiba wants people who not only perform the tasks given to them but also remain highly motivated to produce results. Kitashiba selects people who have a passion for their job and take charge on their own.

People with a creative, original mind

Kitashiba wants people who devote themselves to increasing their knowledge and skills and have a positive attitude to do their best while exercising their creativity and originality.