Electric Power Systems
Furnace & Rectifier Transformers
Furnace & Rectifier Transformers
Custom-Designed
Drawing on its cutting-edge design technology and extensive experience, Kitashiba designs furnace and rectifier transformers that satisfy diverse customer needs.
Secondary terminal arrangements and connections
Top cover mount / 3-phase in-line configuration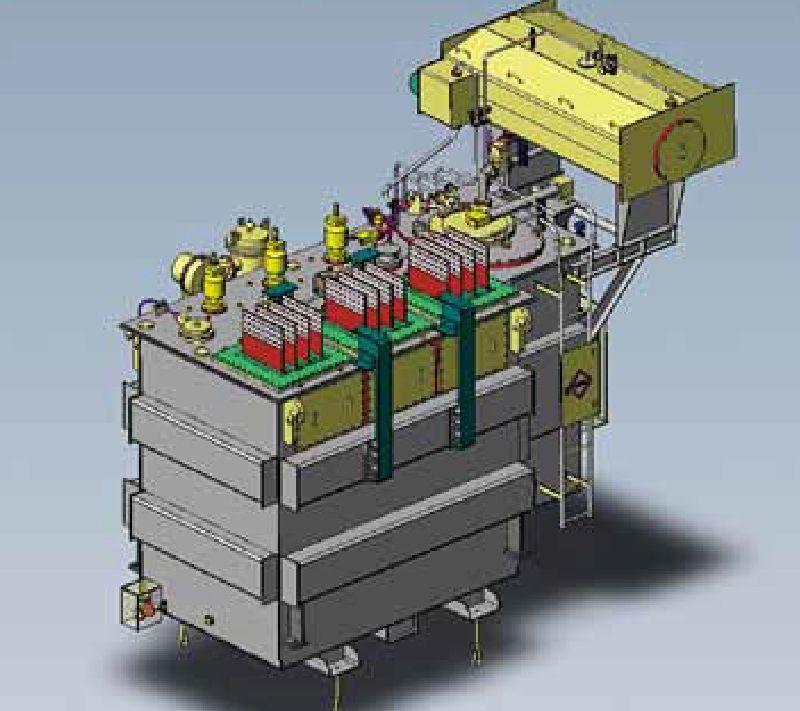 Open
Side tank mount / 3-phase triangular configuration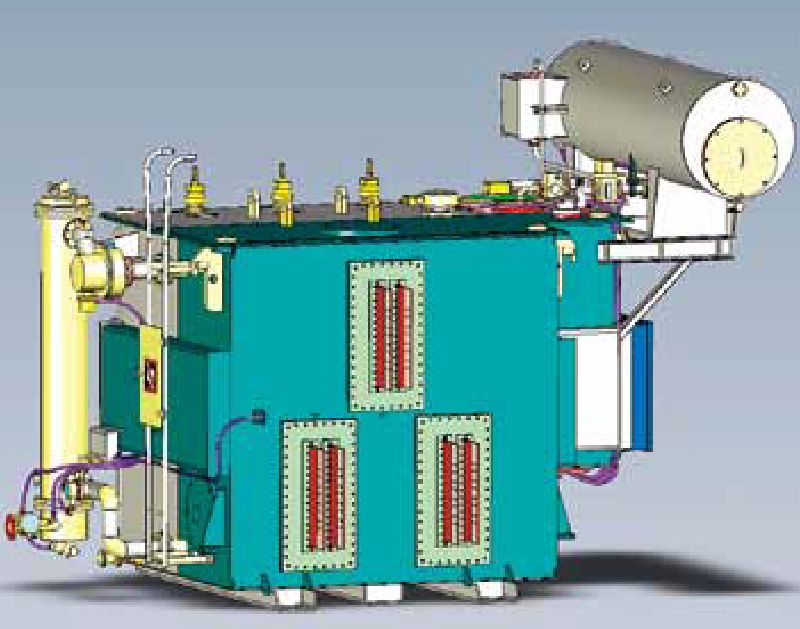 Closed
Various cooling methods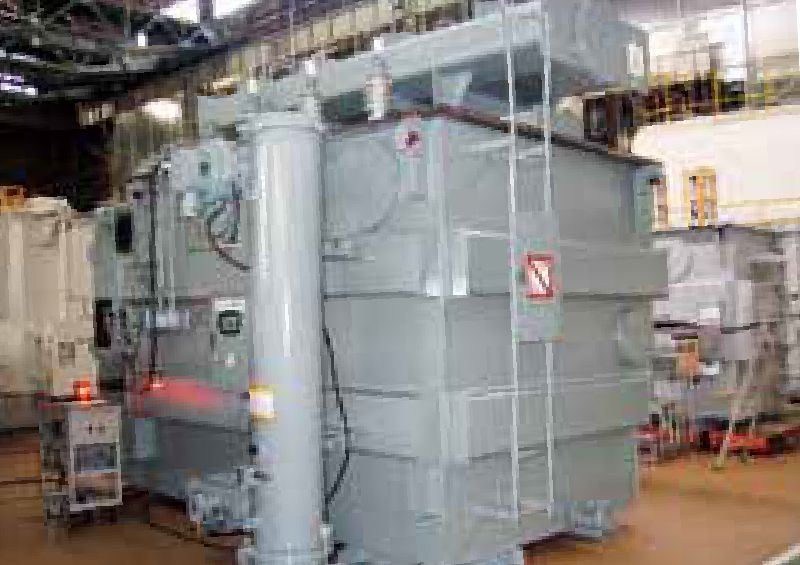 Water-cooled oil cooler + oil pump Single-tube or double-tube cooler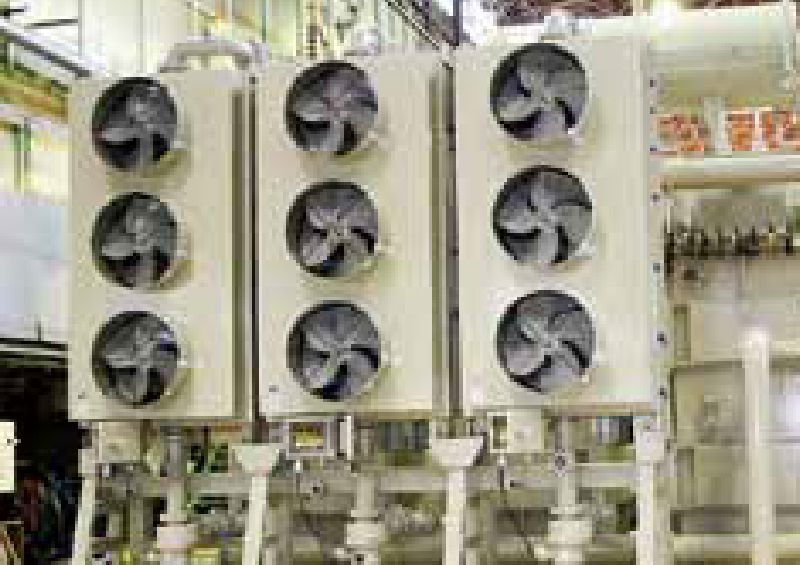 Forced-oil, forced-air (OFAF) transformer cooler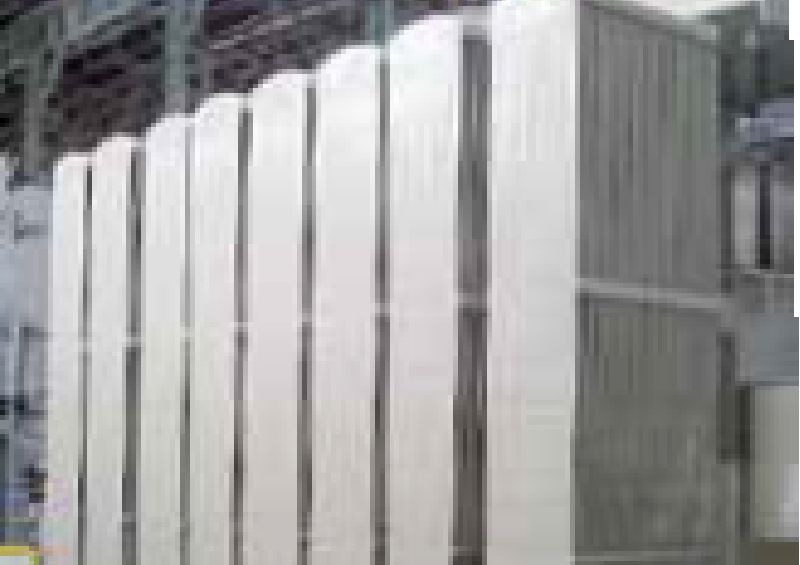 Oil-immersed self-cooled panel radiator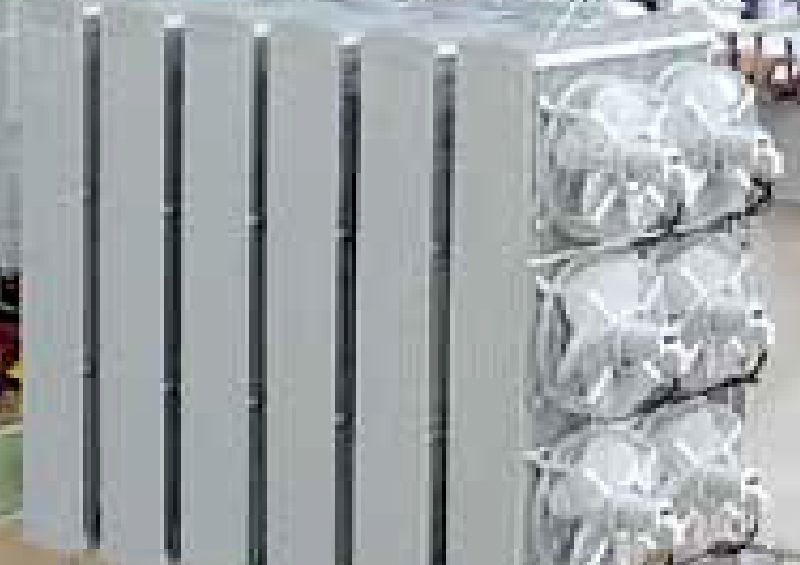 Oil-immersed forced-air-cooled panel radiator + cooling fan
Voltage control and tap changing methods
Reliability
Incorporating advanced design and manufacturing technologies, Kitashiba's furnace and rectifier transformers provide high quality and long life. Kitashiba offers products that satisfy customers through a high level of dust control, outstanding drying technology, and stringent quality control.
Superior manufacturing technology and quality control
Manufacturing process
Core machining

High-precision machining and core stacking using core machining unit

Coil winding, and core and coil assembly

Coil winding, and core and coil assembly in dust-controlled room

Tank assembling, welding, and painting

Material processing, tank assembling, welding, and painting are performed at our own factories.

Drying core and coils

Final drying (vapor-phase drying) after assembling core and coils

Tanking and external assembly

Controlled air exposure for tanking and vacuum oil filling

Testing

Tests using automatic measurement system

Shipping

Disassembled and shipped by trailer, rail and/or boat according to transportation conditions
Simplified maintenance
Kitashiba's furnace and rectifier transformers simplify maintenance requirements for customers. Therefore, customers can reduce the downtime due to maintenance.
Reduced maintenance items
A non-pressured sealing method is provided to prevent oil deterioration. On-load tap changers with vacuum interrupters eliminate the need for an on-load oil purifier.