Industrial Systems
"ELESAVE FURNACE" series
High efficiency induction furnace equipment
Reduce 6-8% of melting basic unit.
Our brand new "Elesave Furnace" series is characterized by low environmental load, and is able to reduce power consumption.
Energy saving
Receiving and power control (Option)
Automatically superheating (Option)
Control for automatic charge of melting materials (Option)
Safety saving
Safety equipment (Option)

Safety for worker

Measurement for emergency (Option)
Power saving
Control for automatic operation of cooling fan
Operation control of water pump (Option)
Push out lining equipment
Molten metal leak detection device
Standard Type
High Frequency
Furnace
Free layout of equipments.
Production on customer
Can be used as an automatic molten metal charger.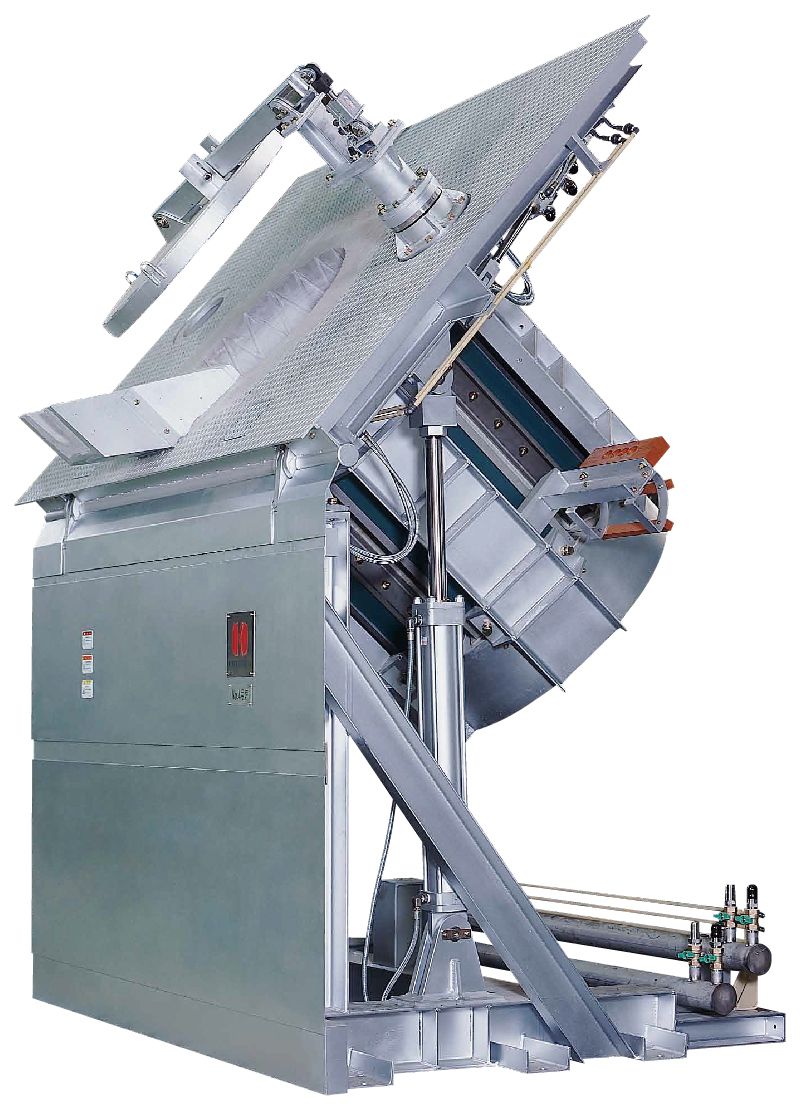 High efficiency induction furnace equipment
Improve  6-8% of melting basic unit. (compared with our furnace)