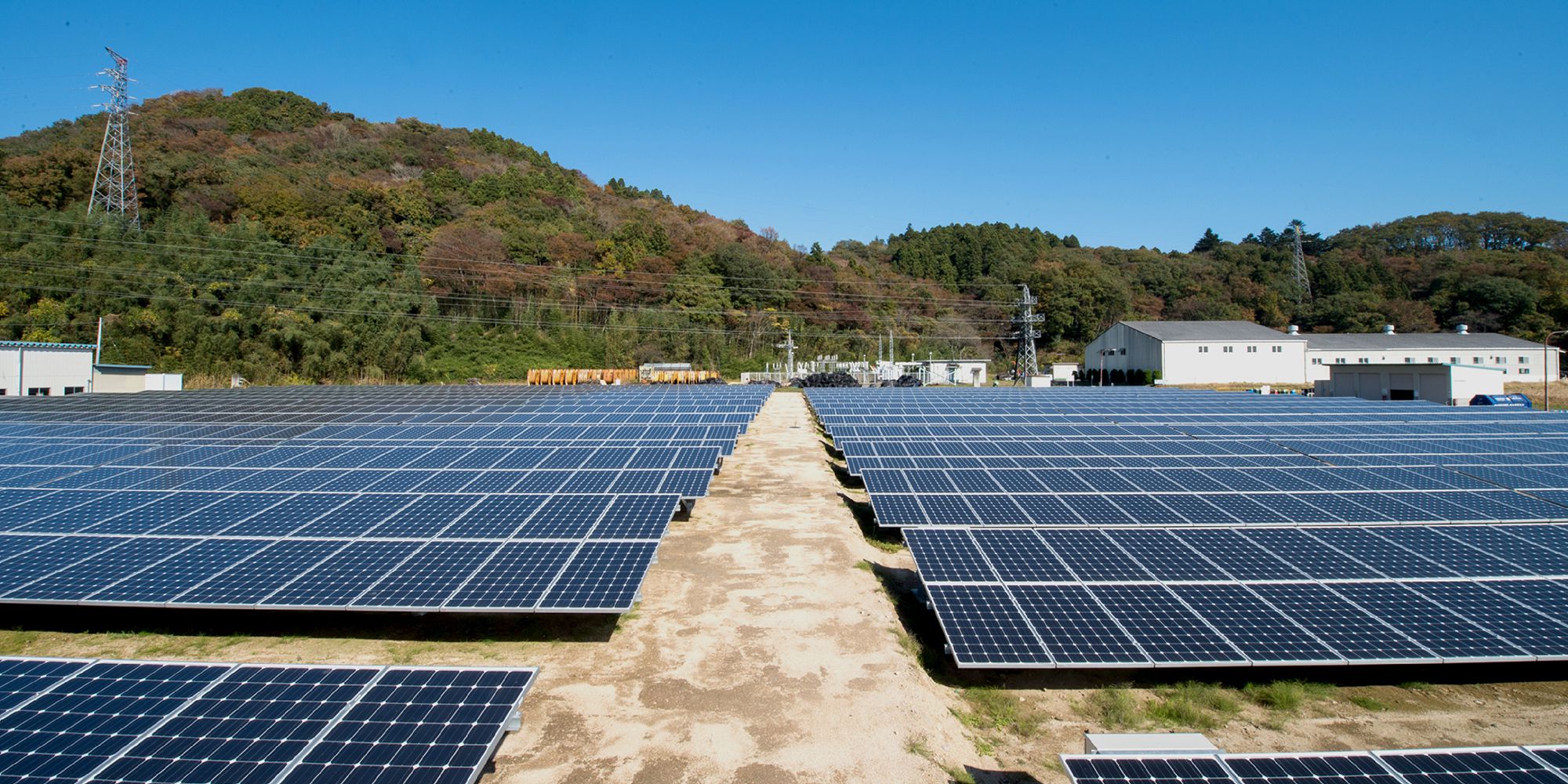 Solar Photovoltaic Generation Systems
System Solutions

Solar Photovoltaic Generation Systems
Kitashiba offers total solutions, encompassing design, installation, and maintenance.
Kitashiba offers all-in-one services for the system integration of solar photovoltaic (PV) systems tailored to customers' needs. Our all-in-one services encompass planning, consultation for grid connection, application for permits and licenses, application for subsidies, ground leveling, on-site construction work, and commissioning.
Kitashiba contributes to the realization of an environmentally friendly society through the selection of optimal modules.
Kitashiba provides support for the planning, installation, operation, and maintenance of solar PV systems according to the environment of the installation site and customers' requirements. Kitashiba offers total solutions that satisfy customers.
Kitashiba installs an array of solar batteries, drawing on its total engineering (analysis, design, and construction) capabilities.

Solar battery modules

Selection of solar battery modules that provide the lowest power generation cost
Mounting structures

Highly corrosion-resistant steel suitable for installation in coastal areas
Inclination angle and row count that facilitates maintenance
Structural optimization and cost reduction through wind analysis
Delivery Example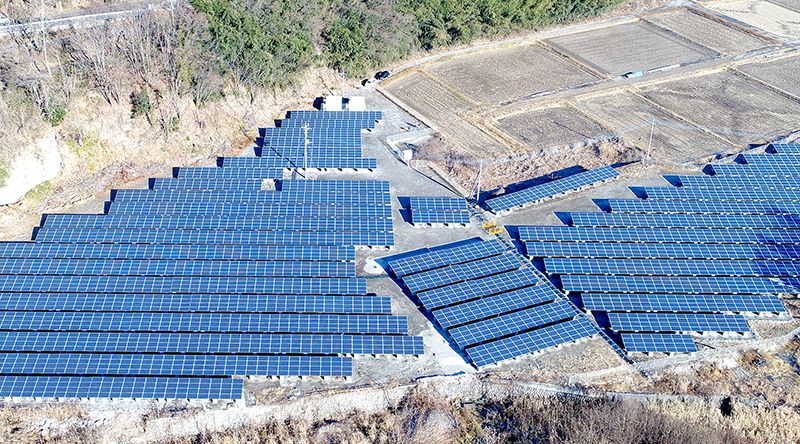 Facilities

Facilities for the Itoi Solar Photovoltaic Power Station of Kanetsukyoshin in Showa Village
Location

Showa Village, Tone-gun, Gunma
Power output

1250kW
Specifications

Solar PV modules
4,704 270W modules (1,270kW)
Three power conditioners
(Two 500kW and one 250kW units)
High-voltage grid connection facilities