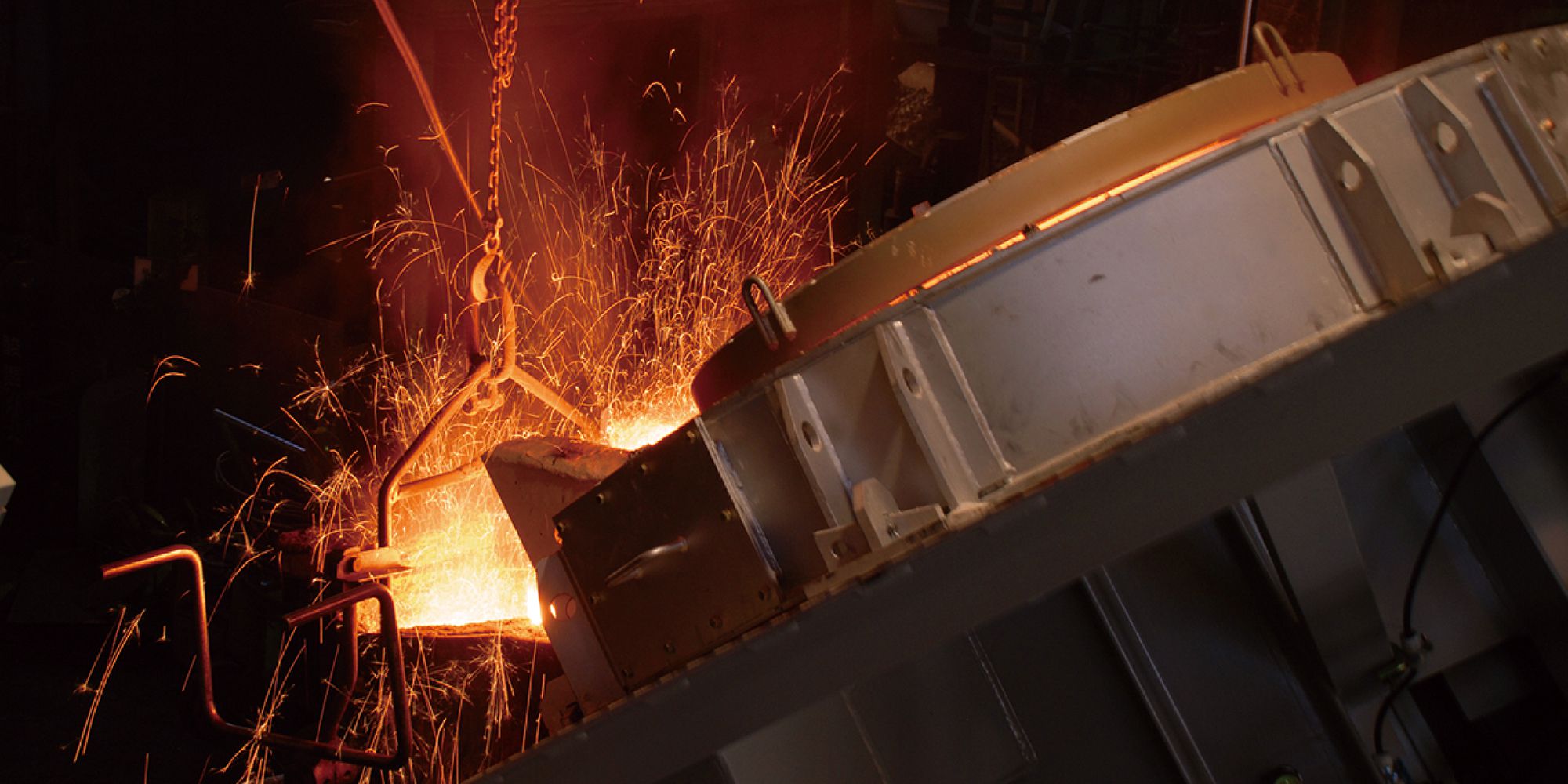 Industrial Systems
About Kitashiba's Industrial Systems Business
The 21st century is called "the century of the environment." Kitashiba emphasizes the importance of using limited natural resources efficiently and manufactures products that help conserve the global environment.
To contribute to the development of the formed and fabricated materials industries, Kitashiba offers highly reliable melting systems by leveraging its unique technology and extensive experience in the manufacturing of induction furnaces; cutting-edge power devices and their control technologies that help reduce environmental loads; and the energy-saving systems that connect them.
Hot-Air-Circulation Drying Furnace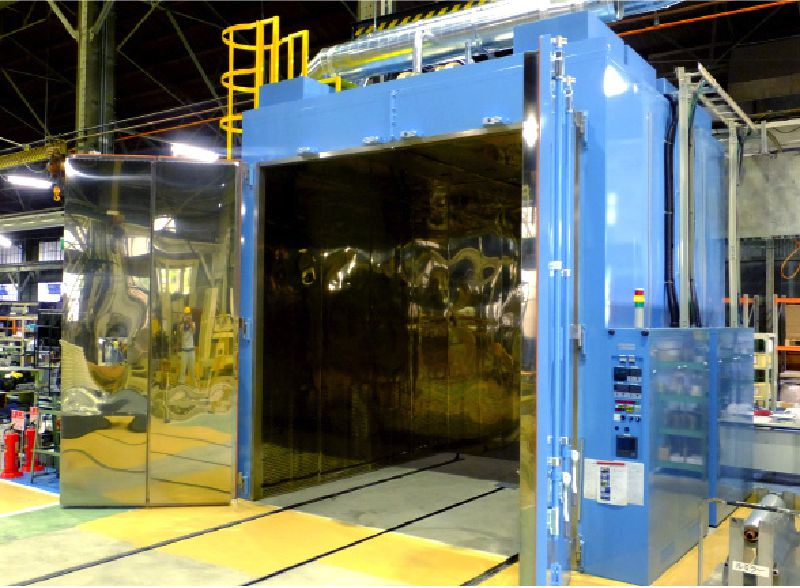 Kitashiba offers a drying service for the insulation and core varnish of large coils.
Equipment overview
Highest temperature
300℃
Drying time
The furnace temperature rises to 300°C in 50 minutes at the minimum (with no load).
Maximum dimensions
External dimensions (W x D x H)
3,700 × 4,000 × 3,850mm
Furnace dimensions (W x D x H)
3,200 × 3,800 × 3,350mm
This drying furnace provides temperature traceability and various safety devices.
Brazing Qualifications
Kitashiba has all the brazing qualifications specified by Japanese Industrial Standards (FA-Cu, FA-S, FA-SUS, and PA-Cu).
Kitashiba offers a coil winding service for discs, pipes, and deformed coils with a diameter of 200mm to 2,500mm as well as a copper machining service using various forming, brazing, and TIG welding techniques.